Welcome Home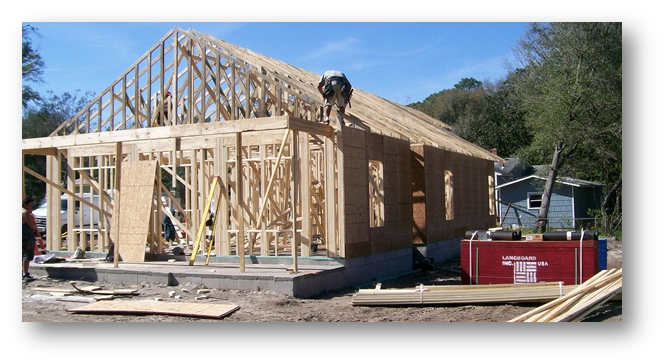 Grace And Truth Community Development Corporation (GTCDC)/Community Housing Development Organization (CHDO) is a locally certified not-for-profit Florida Corporation with 501(c)3 status. The Organization was founded in 2001, with the mission of developing safe, quality, attractive and affordable housing. In conjunction with this mission Grace And Truth CDC is committed to improving the educational, social and economic opportunities for low to moderate income families and individuals.

We build green Energy Star Rated homes for the targeted communities of North Brookside/Norwood Avenue and Lake Forest . We also perform "rehab " work for existing area residents as well as renovating foreclosed and vacant properties for resale to qualified homebuyers under the City of Jacksonville's Federal and/or State Housing Program.
In addition, Grace And Truth CDC has expanded its activities to include commercial development along the Norwood Avenue corridor. One of our priorities is the transformation of the former Norwood Elementary School into apartments for senior citizens and a business and development center that provides personal, professional and other needed services for the community.
GTCDC leads a number of community development activities including offering a Homebuyer's Club and coordinating both the Norwood Neighorbood Association and Norwood Business Association.
About Us
Get Your Free Annual Credit Report